Bengaluru duet sisters enthral the audience with their mesmerising voices.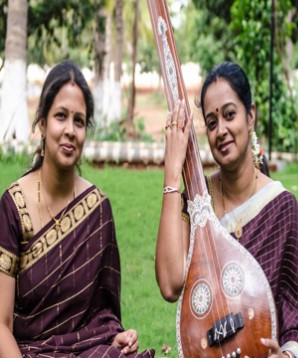 Nightingale sisters
Singing is like breathing for the duet sisters who have dedicated almost their entire lives to Carnatic music; enthralling thousands of music connoisseur. Both paternal and maternal sides have been musicians for almost 4-5 generations.
Apart from their scintillating voices, the sisters are highly regarded for their professional violinist skills. This talent undoubtedly comes from their renowned violinist father V Subbarathnam. The duo sisters Vid Kanchana Sruthiranjini and Kanchana V Subbarathnam's performance are sure to leave the audience with happy memories and they want to come back for more.
Musical journey
Their musical journey began when they were just 3. It felt like they were born to sing and at 4 were already performing at concerts. One may be extremely talented but like most traditional families in India; a professional degree comes first. Being rank holders in Law and in Carnatic Classical Vocal and Violin their obvious career choice was their passion – music.
The more complex the compositions the better the sisters perform. Many a time people are surprised to hear such a beautiful melody. The sisters believe that regular, continuous experimenting with talas and ragas that have made them so popular and sort after. Some of their famous compositions are "VachanaViveka", "Sri Thyagaraja Seetha Kalyanam", "Demonstration on Thiruppughal" etc.,
The duo have practically toured the globe - performing in UK, France, Norway, Singapore, etc and back home have occupied prestigious stages like -Mysore Gnana Bharathi The South Central Zone in Tanjore, Vishakhapatnam, Mysore Palace, Udupi Paryaya concerts at Rajangana, prestigious Sabhas of Bangalore, Sangeetha Parishad Mangalore, Naadaniranjanam Tirupati, Cannanore and many Sangeetha Sabhas. They are also graded as the "B High" grade artists in All India Radio (AIR).. Vid. Kanchana S Shriranjani is an awardee of the respected 'Kalaavathamsa' award by Gokulam School of Music, Bangalore. The sisters have also won the Ananya Yuva Prathibha Puraskara' from Ananya Bangalore.
Learning while teaching
With such great talent the sisters felt the need to teach at the 100 year old academy the Kanchana Sri Lakshmi Narayana Music in Bangalore. Vocal, violin, mridanga and flute is what one can learn here. The institute also engages in online classes – skype, facetime and apps. They have churned out so many professional musicians and it is so satisfying to see the results.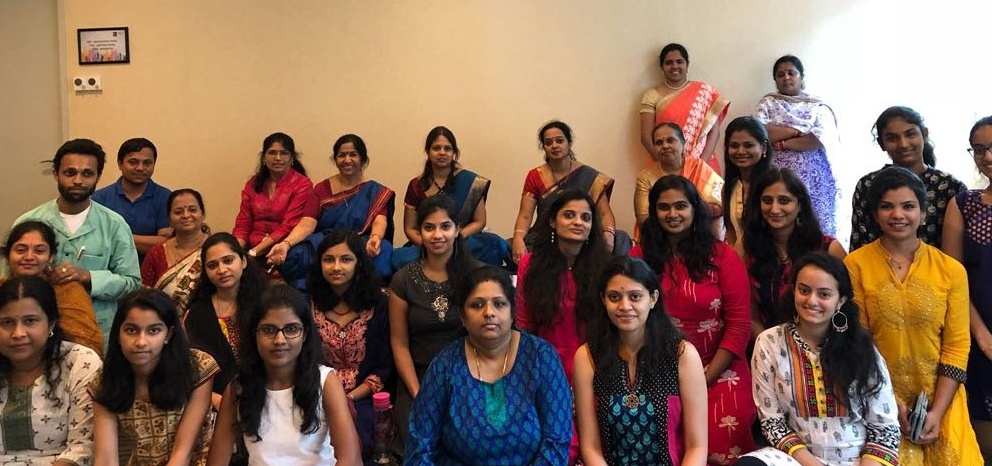 Point to NOTE
Not quite happy about today's generation who have traded classical artforms for pop and western. The sisters reiterate their point on asking everyone no matter the age or culture to try out all artforms and just don't go with the fashion and trend. Music is a great healer and no matter from what culture we come from everyone loves music. The sounds and notes can connect anyone without even uttering a word.
Address : #1303 Navada, 24th Cross, 28th Main, Banashankari 2nd Stage, Bangalore – 560070

91 9448100509 / 9448000449

kanchanasisters@gmail.com

Kanchana Sisters