A cancer survivor, an international Paralympics champ, now the President of the Association. Deepa Malik's life will inspire and motivate you.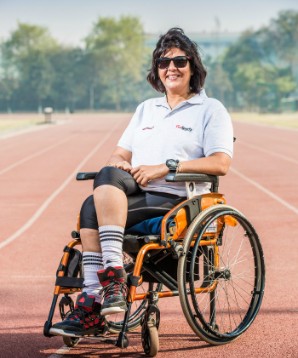 Women in 21st century India bring glory to the nation. Deepa Malik is one of the emblematic women of the Gold Generation of Indian sportswomen, who every day in every regional, national, continental and world competition win medals that fill the Indian people with pride. Mrs.Malik is a Paralympic athlete who competes in various disciplines and today is number one in the world ranking of the F-53 javelin event.
To keep the trophies and medals obtained by Mrs.Malik, a wall or a shelf is not enough, a complete hall is necessary. She is a Paralympic athlete who has excelled in swimming, shot put, javelin throwing and participates in various adventure sports. For that reason, a woman from India stepped onto the Paralympics podium for the first time in 2016 ro receive the silver medal for shot put. She is one of the nation's Olympic glories.
Paralympic athlete and woman of letters
Mrs.Malik is widely known on the international Paralympic circuit. This incredible athlete was born in Sonipat, Haryana, India on September 30, 1970. Her struggle to survive cancer began when she was a little girl of six years old, at which time she was operated to remove cancer that was attacking her spine. Years later, cancer returned more aggressively and required an operation where she had tumors removed from her S5, SB3, SM4 vertebrae.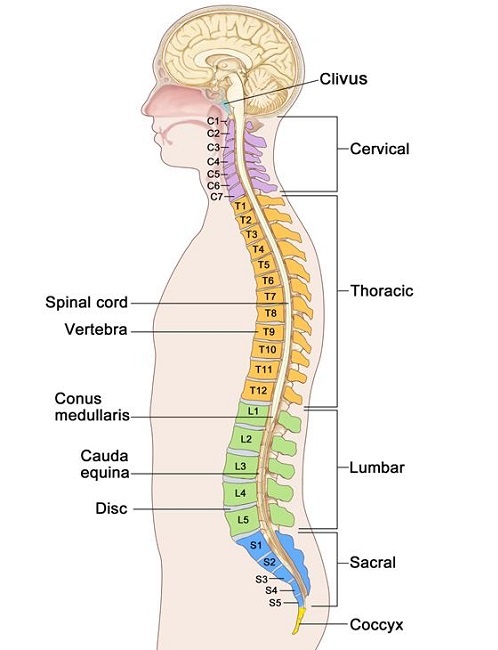 As a result of the operations, her legs were paralyzed, but her willingness to fight never gave up: "It took me a long time to adapt to my body and its problems. I had to spend almost two years learning to sit and walk. I hate compassion, and I didn't want people to think I was a weak and helpless person," she said.
Paralysis has not been an obstacle to living a full life, she is married to Colonel Mr. Bikram Singh Malik, and has two daughters: Devika and Ambika. She is a graduate of Sophia College: India where she earned a degree in English Literature.She also practices motorcycling, fitness and is a renowned motivational speaker.
The motivation of an athlete: Her country
Mrs.Malik has loved the sport since she was very young, but the challenges of Paralympic sport are a motivation to win challenges every day. She started swimming where she stood out for her tenacity and effort. However, over time her coaches discovered her talents in athletics and that age would not be an obstacle. Athletics is very demanding: "I train for three or four hours in the morning and do two hours of training in the afternoon," She says.
Deepa Malik's first international appearance came at the age of 37 when she participated in an event in Taipei, China. The most amazing thing about her start is that she won glory at the 2010 Asian Paralympic Games in Guangzhou, People's Republic of China: "I have been throwing the shot put for years. Only recently have I switched to javelin throwing and managed to give my best performance. I'm very happy and satisfied with this performance," she stated.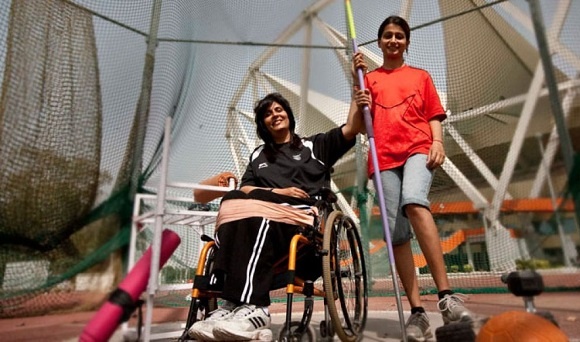 In China, she started her international career and in China, she won her first medal in Paralympic circuits. She is a woman inspired by life and for that reason, she said: "Sport goes beyond competition. It's more about getting in shape, having self-esteem and a healthy identity despite the disability".
Mrs. Malik lived one of the most important dreams of every athlete in 2012. In that year she was the winner of the Arjuna Award at the National Sports Awards and later in 2014 she received the President's National Award as a role model. This incomparable woman won other important awards such as the 'Women Transforming India' - NITI Aayog & UN Women India Award and the First Ladies Award from the Ministry of Women and Child Development,
Great achievements and great responsibilities
This incredible woman is an example of tenacity, strength, and joy of life. She never stops, always finding ways to achieve goals that ordinary people consider unattainable. Deepa Malik was part of the working group attached to the Ministry of Sport. This team of highly trained people was the designers of the 12th Five-Year Plan (2012-2017) on Sports and Physical Education. Mrs. Malik's role in this commission gave a voice to disabled athletes and women wrestlers from all over India. Her recognition as an expert member is a result of her achievements in areas where disabled people have not participated before.
Deepa Malik is a pioneer in driving an invalid (modified) rally vehicle, she was the first person in India to be licensed to drive these vehicles, tenaciously pursuing officials from the Maharashtra transport office to get her license approved. But that was not enough. She was licensed by the Indian Motor Sports Federation (FMSCI) and participated in the 2009 Raid-de-HIMALAYA and 2010 Desert Storm Rallies.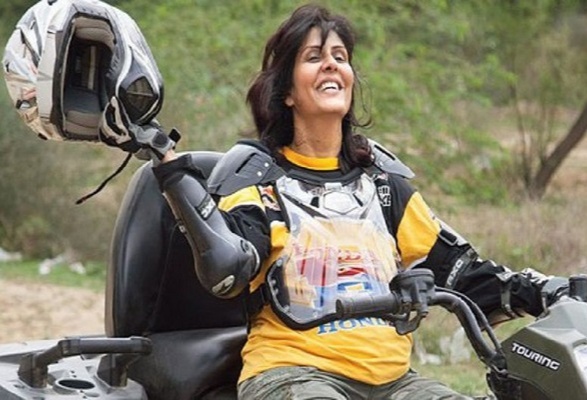 Deepa Malik's achievements are accompanied by great responsibilities. In 2019, she was appointed as Prime Minister Sir Edmund Hillary's New Zealand Fellow to strengthen the friendship between the two peoples.
President of the Indian Paralympic Committee
Mrs. Deepa Malik's achievements rank her as the best person to work in the management of Paralympic sport in India. For this reason, the Indian Paralympic Committee elected Ms. Malik as its President in early February 2020: "My sincere congratulations on the start of a new phase in Paralympic India. Expressing my gratitude for the confidence placed in the presidency and welcoming an athlete-centered approach to Paralympic sports in India," she said.
Deepa Malik has extensive experience in Paralympic sports, so her election is expected to revolutionize Paralympic sport national and propel athletes towards achieving great goals for the glory of the country.