The aspiring photographer's telling tales with her camera Lens has caught the eye of many.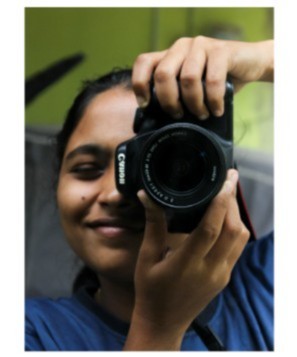 She calls herself a professional dreamer and a learner forever. When you look at her ever-beaming face and tune in to her cheerful talks, your day loses all of its doldrums. She is deeply in love with her camera and through the lens, she sketches the pictures of real life. "Go ahead, do that thing you are doubting about", one of her Instagram posts says. While everyone is busy capturing the "beauty" of nature and surroundings, she says, "Maybe we are too broken to fix ourselves so we go around breaking other things" and captures the withered, the torn, and the broken, presenting the 'Reality' of today. Ah! What do I even talk about the candid shots that effectively pulled in the smiles of children at a government school! My heart melted with bliss at their innocence. You should surely go to her Instagram handle to dip your soul into the creative juices that fall from her Lens as, merely, words can't express the beauty. On this page today, we introduce you to Aruna Priya Pudota, a young, vibrant, and aspiring artist, who is carving her niche in the field of art. She is telling stories through pictures and yes! Her pictures speak the truth.
Aruna Priya Pudota was born on 16th September 2002 in Guntur to Anvesh Babu and Mary Jyothi. After studying till Grade 7 at Bodhan, she continued her secondary and Senior secondary education at St. Francis Girl's High School, Secunderabad. She is currently pursuing her Bachelor's in Psychology and Literature from St. Francis Degree College.
The Pandemic Opened Doors To A New Beginning:
Aruna Priya, who loves to read self-help books and enjoys long walks, is artistic by nature. This inquisitive girl had to stay home like every other person during the COVID-19 pandemic. However, lock her in a cage or leave her in a desert, a creative mind never feels bored. She searches for ways to explore beauty beyond boundaries. Aruna Priya, an introvert by nature, is a keen observer of things around her. She started with capturing what she observed, using her mobile phone camera. The pictures she clicked made her fall in love with the photographer in her. She says that while people are cribbing about staying home during the pandemic, "I discovered a new art in me". She continued clicking whatever she found around her. She made the interesting, more interesting and the beautiful, more beautiful. Understanding that she is growing as a photographer, she wanted to get herself a DSLR camera. Though her parents rejected her wish in the beginning, as they observed the girl's passion for photography, they got her one. Until she got the DSLR in November of 2020, Aruna kept learning about different camera gears. Once she got the right equipment into her hands, her skills began to shoot up. She began to capture the Reality of every day and set to tell stories of the unspoken. A man riding a bike, a woman driving home, a child holding the window bar, a mask that's dried under the sun – anything that's considered trivial to the normal eye, is a piece of art that has a lot to say, for Aruna. When she compares the mortality of man to that of a flower when she talks about the letters she never sent when she says that ideas pop up when one is alone when she affirms that it is completely okay to take time – it is all the finesse of her artistic mind that gleams through her camera lens. While everyone has an untold story hiding beneath their shadows, Aruna desires it to be presented to the world through her art. In spite of the initial lack of support, she persisted, honed herself and proved who she is over a period of time. Those who thought that hers is a mere pastime act started to recognise the dexterity in her hands.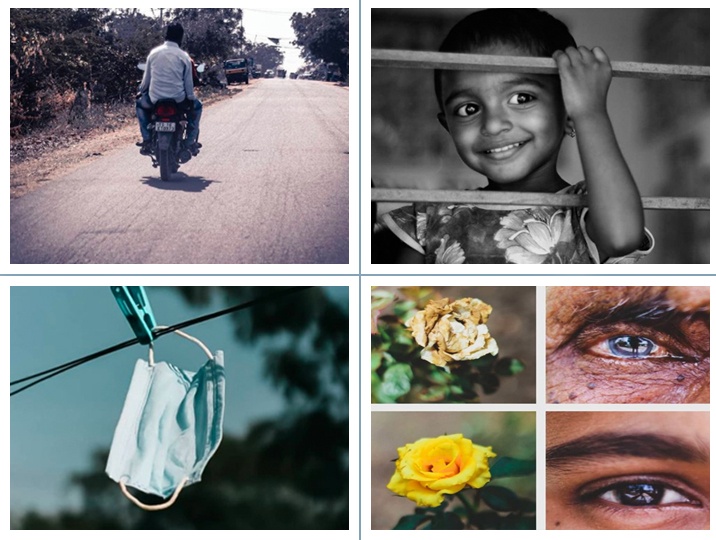 The Pride Of Being Featured:
Aruna Priya, who firmly believes that earning money should not be the prime and ultimate goal of doing anything, says that one should do something because it makes one complete. She says, "We don't always have to do something just for earning. We have to do it just for the sake of completely involving ourselves in it. Do it because it makes you happy". She also says that she does not do what she does to be featured in magazines and or displayed in museums. She says that photography keeps her breathing alive and she feels complete. This young photographer who is trying to make her photography aloof from the rest got her work featured in some of the most renowned pages on Instagram like @moodyfactory @shootandshow @keralaphotography @telanganaandhalu @mybeautifulandhra @indian.clicks among others.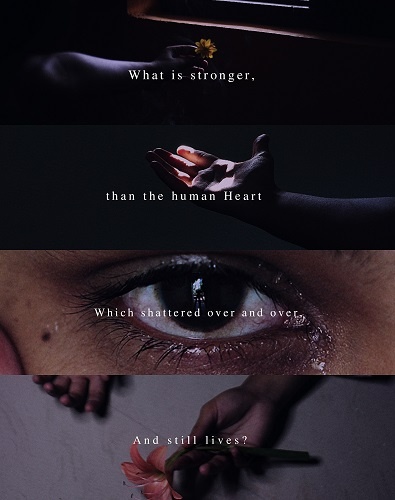 Take Joy In Simple Things And Life Is All Yours:
Aruna Priya opines that life is simple and so are things. She wants to show the same to the world through her pictures. She desires to show that little joys like walking in the greens and tracing beauty in ordinary things are priceless.: I want to show people that little things matter", she expresses. She further suggests that being kind is no harm; it, in turn, illuminates other's day and make it brighter for them. She further adds, "No matter what, be humble. Never forget where you came from. Always be grateful for little things in life". To all those aspiring photographers, she asks them to keep in the loop of like-minded, passion-driven people. "If you're passionate about something, find a way to make it happen. And Photography is a Universal language. There will always be people who genuinely appreciate your work and support you. Find people with common interests. If few others don't get what you're doing, it is okay it's not everyone's cup of tea", she advises. She further urges young aspirants to take that 'first step' without fear or hesitation. "If you want to do something, start right away. Don't make any delay. Don't be afraid to start even if it's something small or something too big. Starting it in the first place will get you going. Even if you don't have what it takes, just start with what you have. You'll find everything along the way. Never be afraid to be different from others, it's a big wide world out there, and you got to stand out", her words are sure to charge the young minds with tons of self-esteem.
May the girl's desire to shoot documentaries and cover people's stories come to life in the near future. When she says, "Everyone has something to share, I want to be their voice", we say, "Yes girl, we are eager to immerse our senses in the delight of your art".

Follow Her Work