Making people happy with Bonding Gifts. A new way of gifting.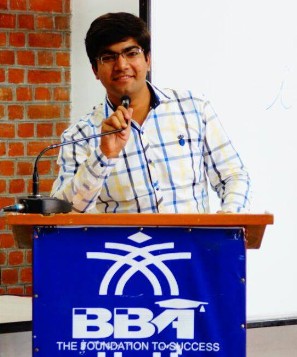 Gifting has become a common habitude these days. Moreover, growing digitization has made sending and receiving gifts easier and happier than ever. The experience is ineffable when someone surprisingly receives a gift. Numerous gifting apps have evolved over the past few years and have been providing their services within and beyond the borders. Of late, with growing gifting rituals, people are searching for unique and never-before kind of gifts to present to their loved ones. Photo frames, candles, greeting cards, flowers, combi packs, cushions, etc. have become common and have lost their initial marvel. The search for uncommon varieties has been turning incomplete and that is where Ashish Rochwani brought his 'Bonding Gifts' into the scene to fill the void.
When Gifts Are Beyond Materials, They Make A Difference:
When Ashish Rochwani saw the twinkle in the eyes of his sisters after they opened the explosion boxes, he gifted to them on the occasion of Raksha Bandhan, his heart felt the delight like never before. Basically a person who loved to care for people and make them happy, Ashish felt that he should take that happiness beyond. He thought about personalized gifts and observed that whatever are available in the market are becoming regular. So, he thought of bringing on to the scene, 'different from the regular' customized gifts that bring happiness to those who received and gifted them. He was studying his M.B.A. and in his second year of study, he laid foundations to Bonding Gifts.

Elegant, Exceptional And Exclusive:
"Launching on 18th November 2016" – Ashish announced through his website. Ever since then, Bonding Gifts has no moment to look back. This venture caters to all the enthusiastic gifting requirements. Creative explosion boxes, customized calendars, wooden frames, bonding gifts etc. are designed according to the users' preferences and are delivered with the highest quality within the time of promise. These unique gifts come at affordable prices. When the user logs in to their website and takes a look at the array of gifts displayed, he is sure to take time to decide up on one gift. Such amazing is their collection. Moreover, easily accessible website features and payment methods have been attracting wide user base from across India. Bonding Gifts serves to over 25,000 pin codes covering almost all parts of India.
Challenges - Integral Part Of An Entrepreneur's Journey:
During the last five years of journey, Ashish said that he has seen a range of challenges. Ashish believes in the power of technology and is personally a tech-savvy person. He believes that the problems solved using man power could arise the second time but the problems solved using technology have very less chances of popping up again. So, using IT and tech solutions, Ashish kept solving all the issues he faced since the beginning of his journey. "Every single day, challenges come up and if they don't, I feel bored", he mentioned. As he was still in college when he began his venture, he solved the problems initially using 'AnyDesk' while attending his lectures on one side. He addressed other problems using necessary software and applications.
The Road To Future With His Words Of Advice:
Ashish, who says that the success behind his journey was because of following his clearly set vision since the beginning, reveals that he wants to take his business to the next level by shipping orders internationally. The work to build a dedicated app is also on cards, so that wider audience would come to know about the service also making the purchase more convenient. To all those aspiring entrepreneurs, Ashish's advice is to "just go and do it". Idea, he says, cannot be big or small. It all depends on executing. Overthinking about pros and cons is just a waste of time, he opines.

Know More About Bonding Gifts