The touching story of Ummul Kher – A girl from the slums who achieved her dream of becoming an IAS officer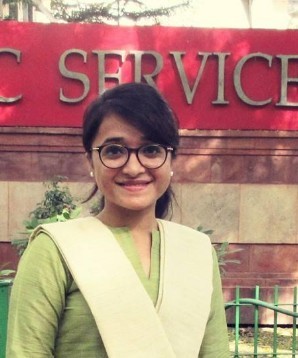 This is the story of Ummul Kher – a 28-year-old fragile girl with an angelic smile, who fought all odds for her education and proved herself worthy. Ummul is soon to join the Indian Administrative Service (IAS).
For Ummul, as much as she'd like it to be, her story is not a fairytale. Poverty and a genetic disorder have been her constant companion. The sky in Ummul's world had been grey for the longest time. But nothing could shatter the woman's hard will and determination. She knew she was destined to reach the stars and that the strings of fate were entangled around her delicate fingers. She was in charge of her destiny and nothing could come in between.
Education as top priority
Ummul was born and brought up in a slum in New Delhi. She had drainage for a river and the stink of garbage for atmosphere. Her dreams seemed just that – a dream, a distant one. Her father owned a tiny tea stall which barely met their needs. Ummul was then enrolled in a government school where she had completed her education up till grade 8. But when things did not seem to be working for the family, they decided to shut shop and move back to their hometown in Rajasthan.
Determined not to give up on her education, Ummul risked being abandoned by her family to stay back and focus on her studies. She wanted to become something in life and she knew education was the sole answer. Her parents were outright against her decision and therefore left her to fend for herself.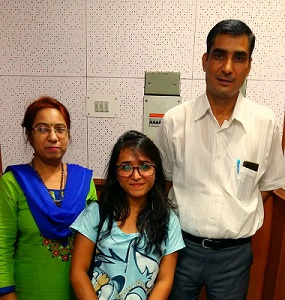 Because Ummul had performed exceptionally well in her studies, she received help from a teacher and got admitted in a private school. She got herself a small hut in the neighborhood of Trilokpuri and took tuitions in her free time to pay for necessities. Her students were kids of auto rickshaw drivers and iron smiths so she earned a meagre salary of INR 50 – 100 per student. It wasn't much but she was doing just fine.
She passed 12th with flying colors and got admitted in Gargi College of Delhi University. She went ahead to finish her masters in International Relations from Jawaharlal Nehru University. Here, she cracked the Junior Research Fellowship (JRF) because of which she got a regular amount of INR 25,000 per month. Suddenly her luck seemed to be taking a turn. She didn't have to work long hours to struggle for money and her efforts seemed to finally be paying off.
A bumpy path ridden with hurdles
But poverty wasn't her only enemy. She also had to overcome her disorder. Ummul suffers from a genetic disorder called Fragile Bone Disorder. Her bones are weak and any minor injury could cause extreme pain and discomfort. She has suffered 16 fractures, 8 surgeries, and has even been on a wheelchair for months because of it but this only uplifted rather than dim her spirits.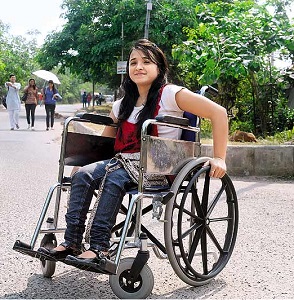 Living the dream
Despite all her shortcomings, Ummul has shown her true colors. She qualified for the UPSC exams in her very first shot with an overall Indian ranking of 420. This was the moment she had dreamt of and she worked her way to achieve it. She is ever so determined and proud of finally being able to realize her dream of becoming an IAS officer.