The Indian-origin woman who was rejected by NASA built Jeff Bezos' New Shepard.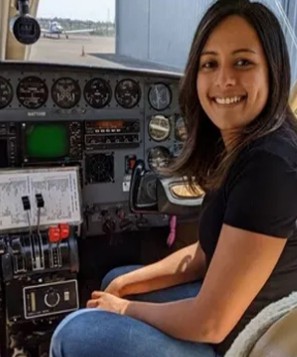 "People told us that she is a girl, so why has she opted for mechanical engineering? I also thought sometimes about whether she would be able to handle such hard work. She has now made us all proud. She had a dream of design aerospace rockets and she has achieved it," - when we hear these words of Sanjal Gavande's proud mother, aren't those sounding like wake-up calls to all those parents out there, who succumb to family and societal pressures before letting their daughters fly? Well, they are indeed. Fast forward to 2021.
On 20th July 2021, a rocket rode into the suborbital space for a duration of 11 minutes marking the 52nd anniversary of first Moon landing. The trip is special for many reasons along with Wally Funk, the oldest astronaut and Oliver Daemen, the youngest astronaut being on board. The beautiful view of planet's curvature and the space around was experienced by the team on their unforgettable fly. What's the relation between the words of Sanjal's mother and the Jess Bezos' flight to space? Sanjal, a 30-year-old from India is one among the others in the team of Blue Origin that built a suborbital launch vehicle, New Shepard. This is all about the ambitious young lady, who was once rejected by NASA but went on to build a rocket system that sent Jeff Bezos to space.
In Love With Space Since Childhood:
Sanjal Gavande hails from Kalyan in Mumbai, Maharashtra. Her father is a retired officer of Kalyan-Dombivli Municipal Corporation and her mother is a retired MTNL employee.
Sanjal Gavande has been interested in space since her childhood. "She was a silent girl since childhood and good in studies", her mother said. Sanjal graduated in Mechanical Engineering from the University of Mumbai in 2011. She later moved to the US to pursue Master's in Mechanical Engineering from Michigan Technological University. After her post graduation, she worked with Mercury Marine in Fon du Lac in Wisconsin for two years and then went on to work with Toyota Racing Development at Orange City in California. While working at Toyota, Gavande got her love for space into the centre stage and began attending flying lessons on weekends. She secured her pilot license on 18th June, 2016. After getting the pilot's licence, she applied for a job at NASA but due to some issues with her citizenship, she could not make it, according to her mother's report. Sanjal didn't lose heart and applied for a job at Blue Origin. She was selected as the Systems Engineer at Blue Origin (Seattle) in April 2021 and was subsequently made a part of the Blue Shepard project. Thus, she became a part of the team that built one of the most amazing contributions to space tourism, the New Shepard, an unmanned suborbital flight. This offers flights to space over 100 km above the Earth and accommodation for payloads. It is a 60-foot-tall (18.3-meters-tall) and fully autonomous rocket-and-capsule combo that cannot be piloted from inside the spacecraft. The system is a completely reusable, vertical takeoff and vertical landing space vehicle. "I am really happy that my childhood dream is about to come true. I am proud to be a part of Team Blue Origin.", Sanjal Gavande said. "From childhood, my daughter has been into space and we are proud that from making car engines she has graduated to rockets.", said Surekha, Sanjal's mother.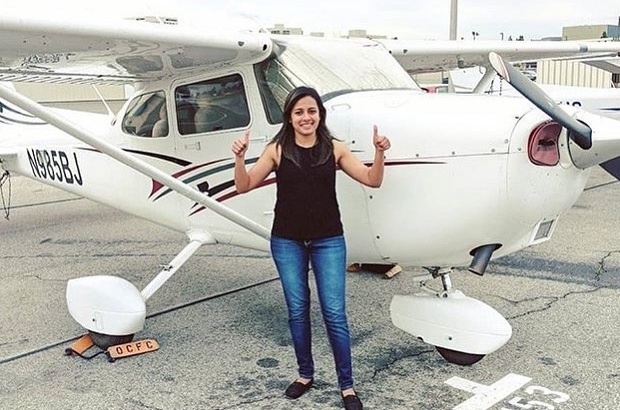 Gavande was also honoured with the Pilot of The Year Award in 2021 by Orange County, California chapter of Ninety-Nines a local chapter of the International Organization of Women Pilots.
To all those who passed regressive comments about a girl's choice of Mechanical Engineering, Sanjal gave a befitting answer. While the world is flying beyond limits smashing all the stereotypes, Sanjal Ganavade is yet another example who challenged the regressive societal notions. After her first successful project, the world, especially India is waiting for the next great news that this young woman is going to give. All the best girl! May your wings grow stronger and mightier.